---
Participate

We want you! Join your DI co-workers in supporting the DI Foundation and make a difference in the community we share.
Request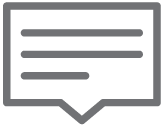 Are you passionate about a cause and need some creative muscle and support? Let us know how we can help!
Donate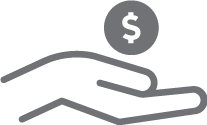 Please help support the DI Foundation and our mission to make a difference in our community and beyond.
DIMENSIONAL INNOVATIONS EMPLOYEES
Becoming a member of the DI Foundation is easy and rewarding – and it's open to all DI employees. Join your fellow co-workers in giving back and supporting causes that are important to you. Plus, we've been known to have a lot of fun!
Decide how much you'd like to deduct from your paycheck each week – even as little as $2 makes a difference.
Complete and submit the contribution enrollment form below.
And just like that, you're on your way to making a difference. So easy!
As a contributing member of the DI Foundation, you will receieve:
Eligibility for the matching gifts program to double your impact. We'll match up to $200 annually to the organization of your choice.
Priority grant requests, up to $200 annually, for a cause that you're passionate about.
8 Hours of paid volunteer time annually.
Access to charity-supported events (tickets, etc.).
Pride in helping our community.
Free entries into DI Foundation raffles.
MATCHING GIFTS
Double your impact. Match up to $200 annually to the organization of your choice.
GRANT DONATION PROGRAM
Submit a request for a financial grant to be made to a cause you are passionate about.  $200, anually.
8-HOURS – PAID VOLUNTEER TIME
Eight hours of paid volunteer time, annually, available to all DI Foundation members.
*Employees must be signed into their DI email within browser to access forms.
The DI Foundation is actively looking to support those in need of help.  If you'd like us to consider helping your organization or promote an event, please provide the information required.  Your request will be reviewed by the DI Foundation committee and a decision will be made in the near future.
Thank you for considering the DI Foundation for support!
*Please note, support of an event must be received thirty (30) days prior to the event date for consideration.
Support the DI Foundation's efforts to help others in the Kansas City community. Even a small contribution can make a big difference in someone's life.